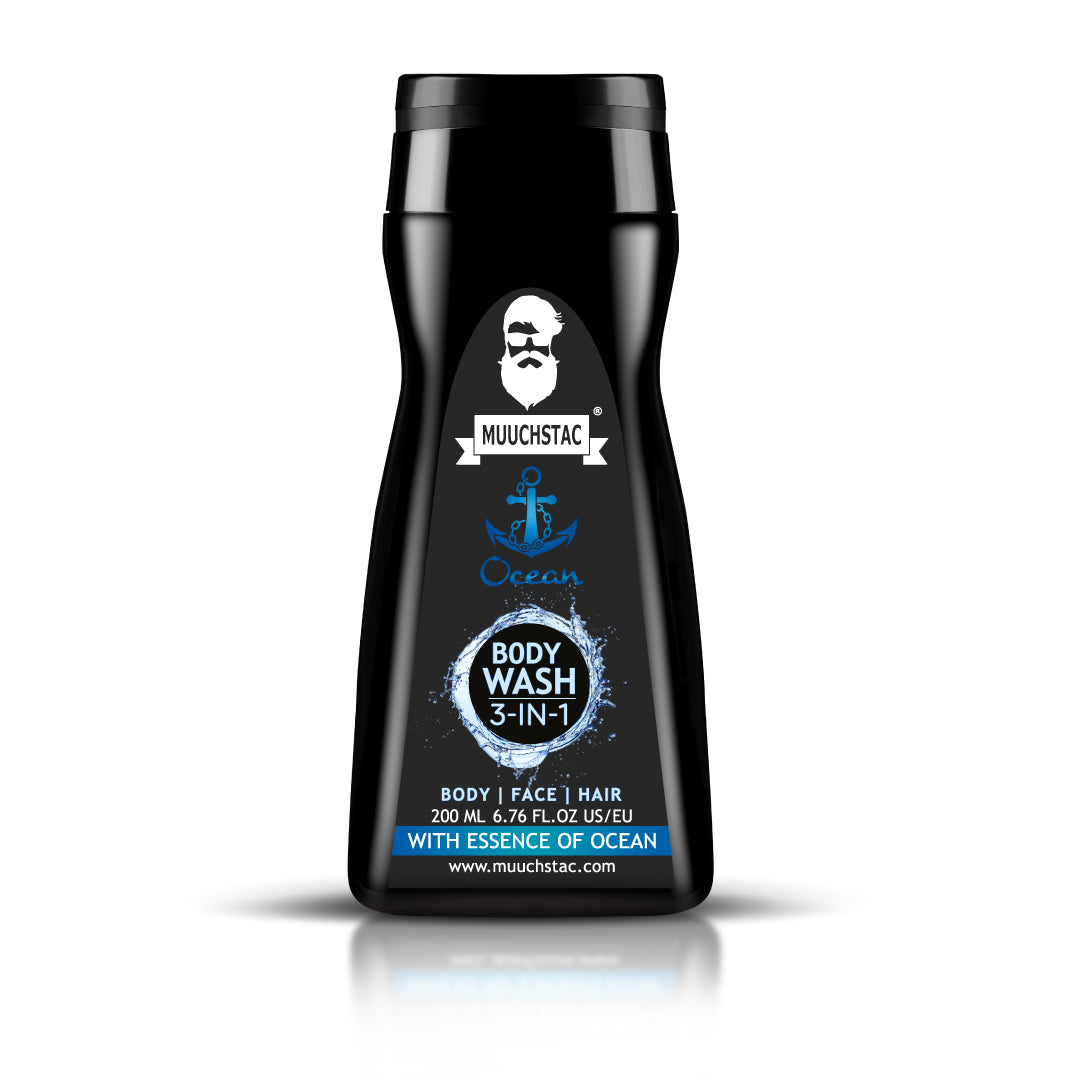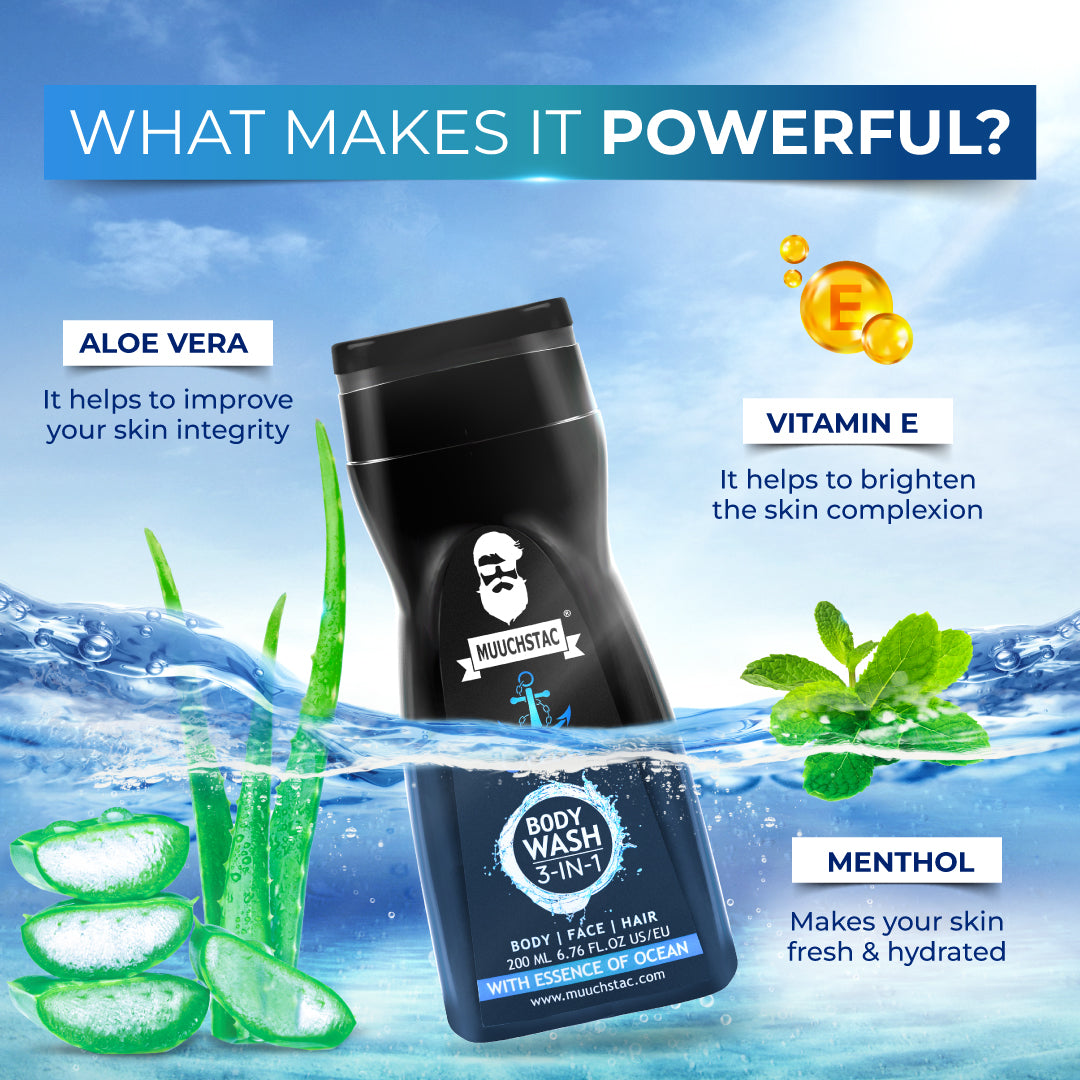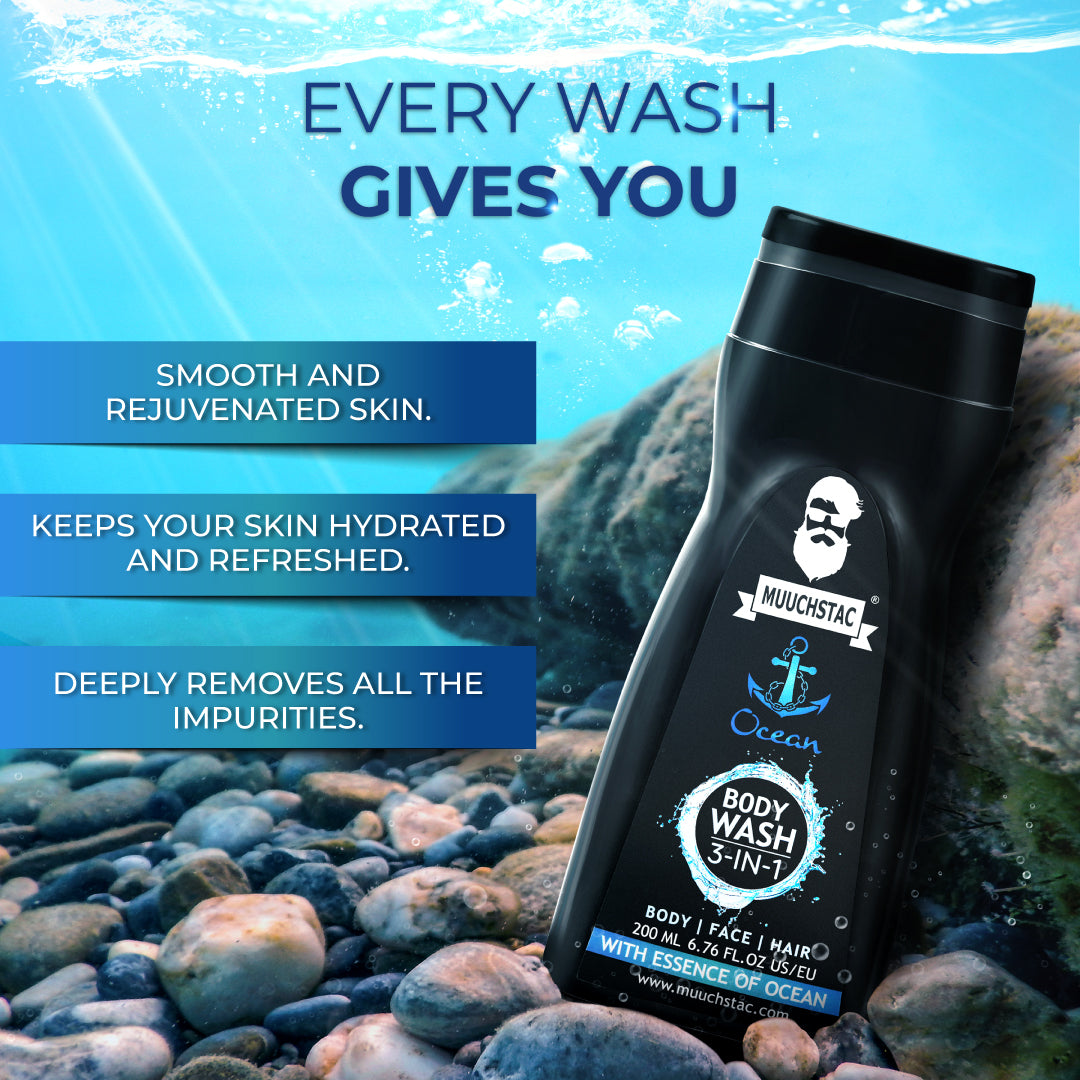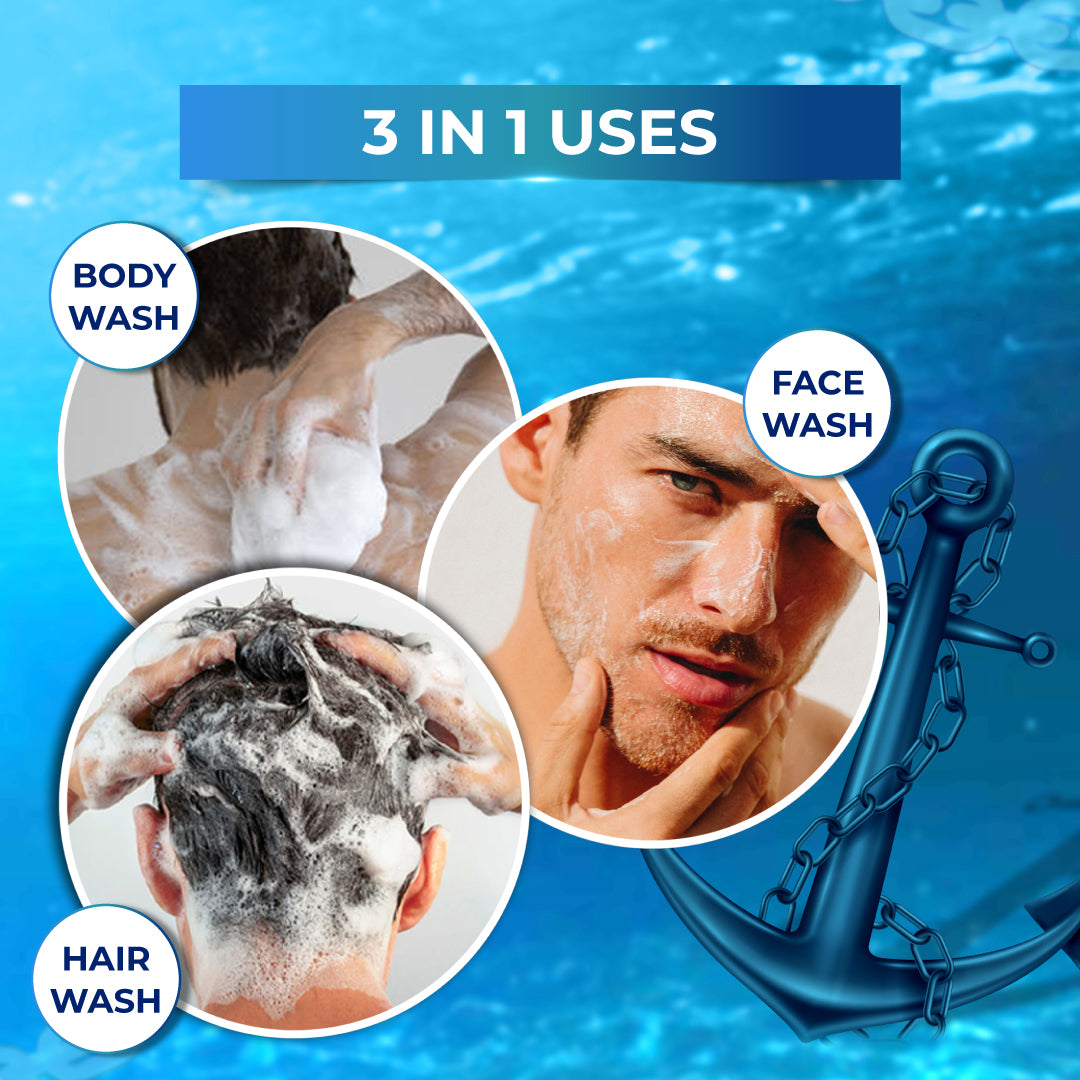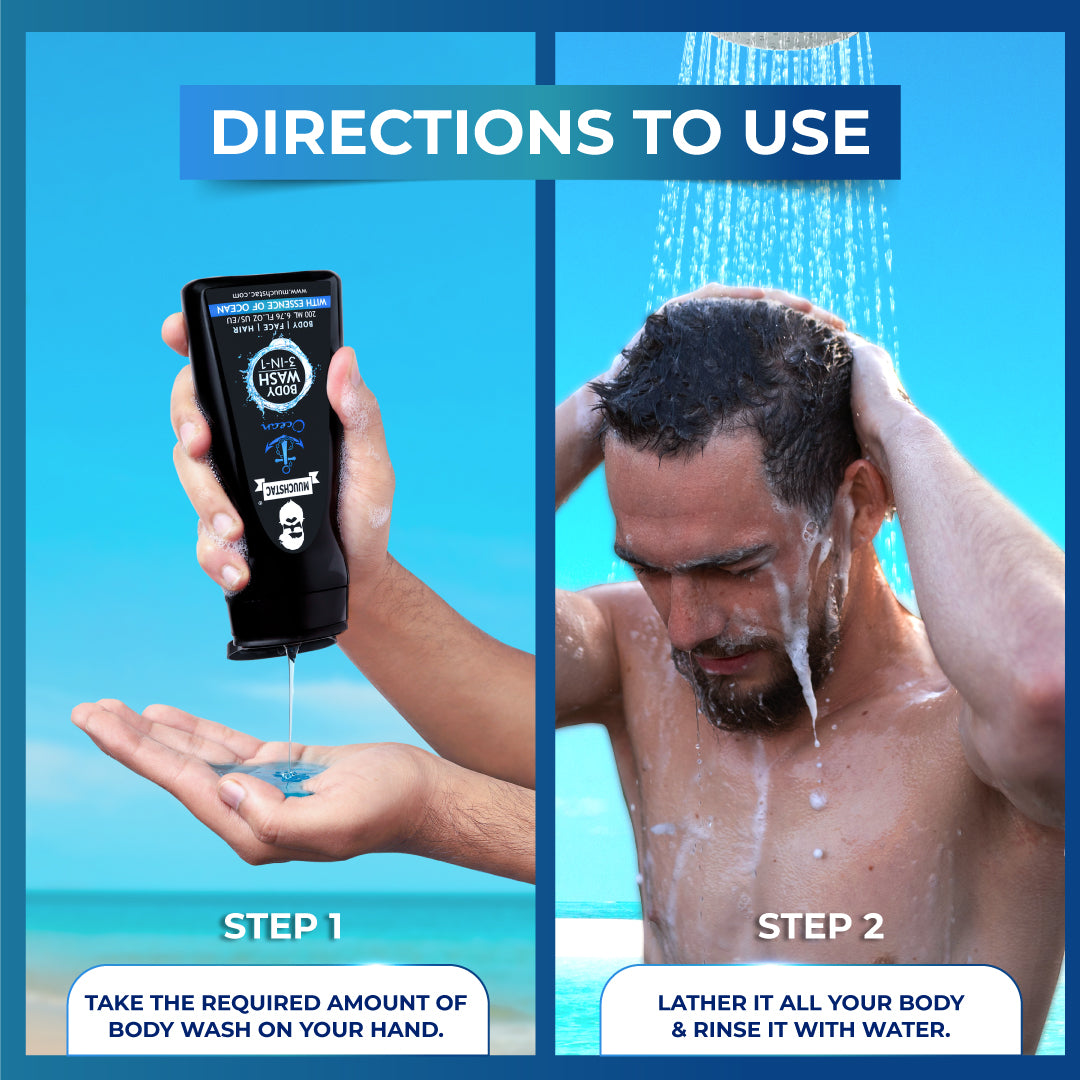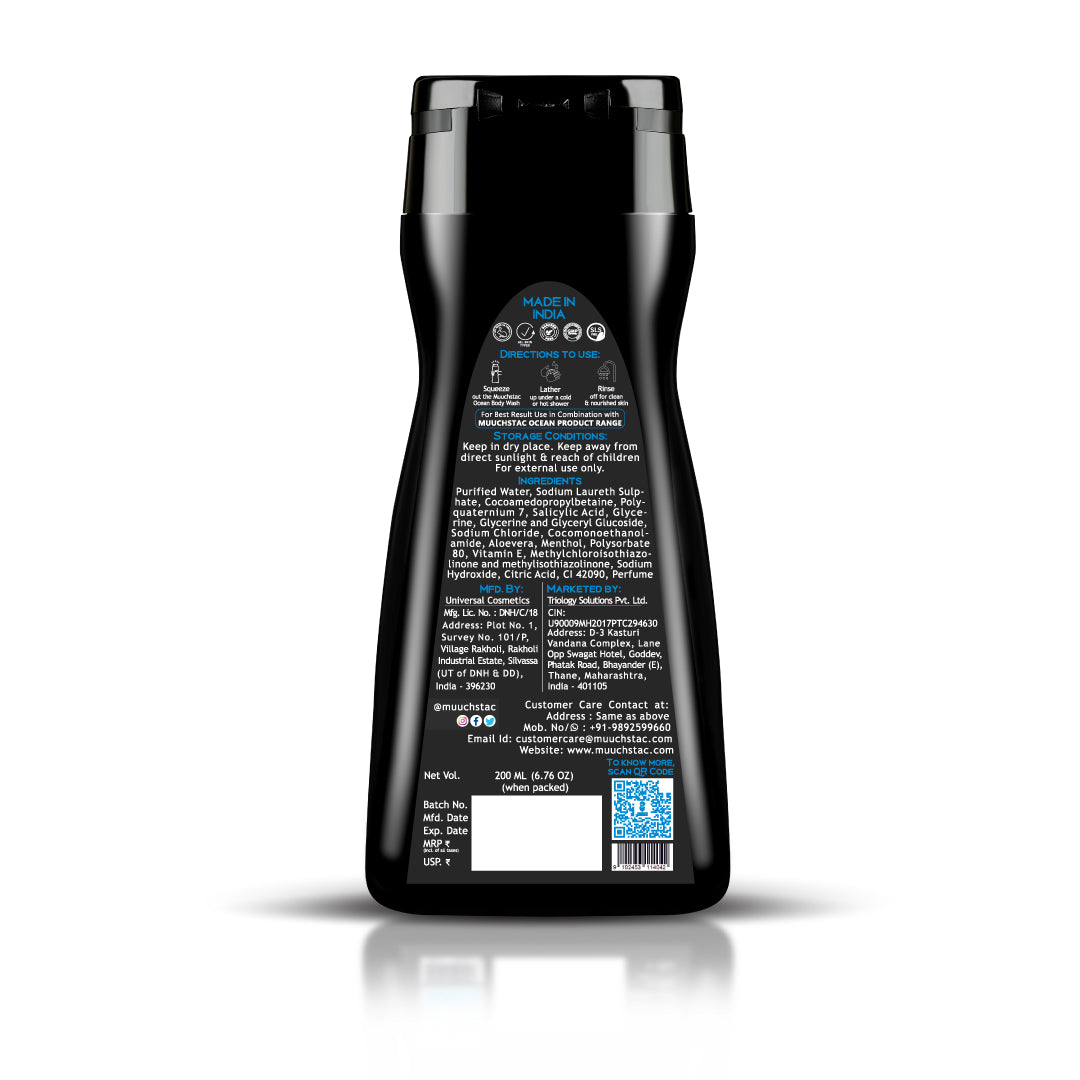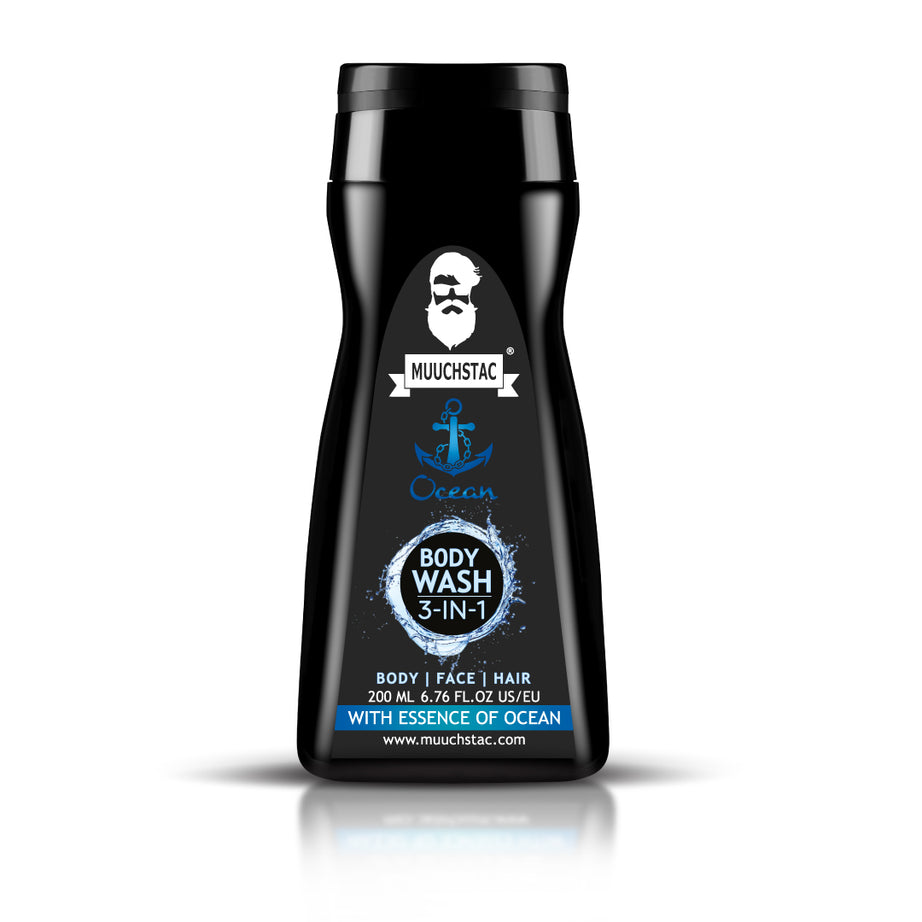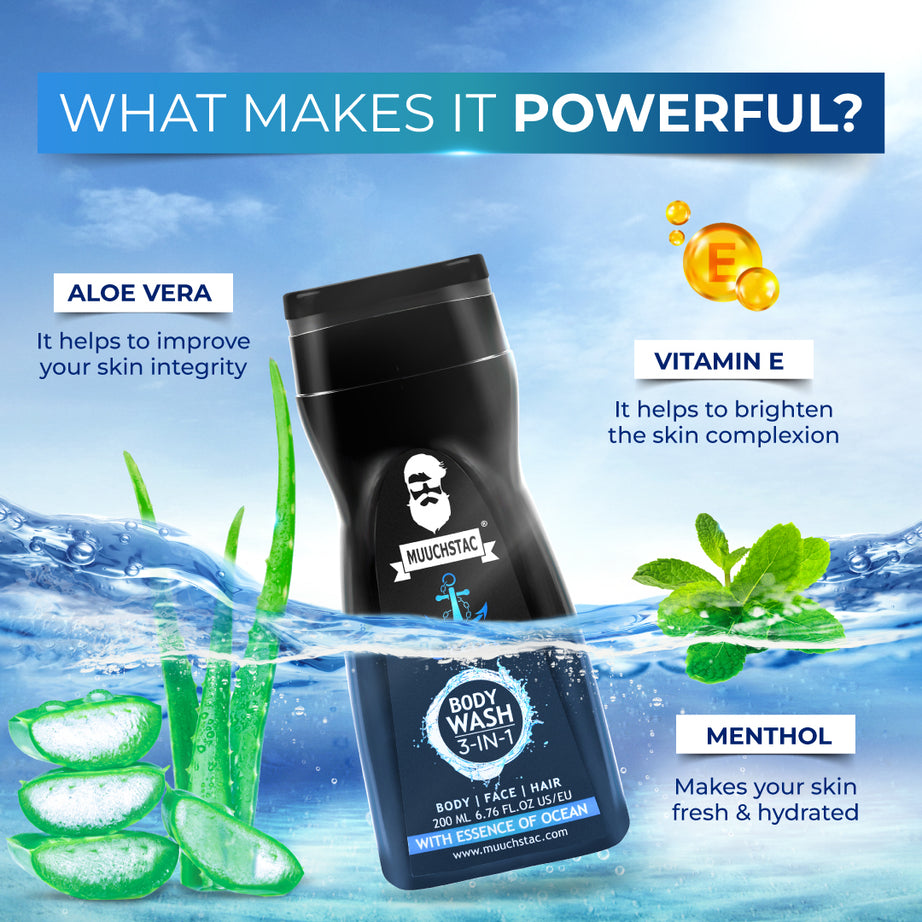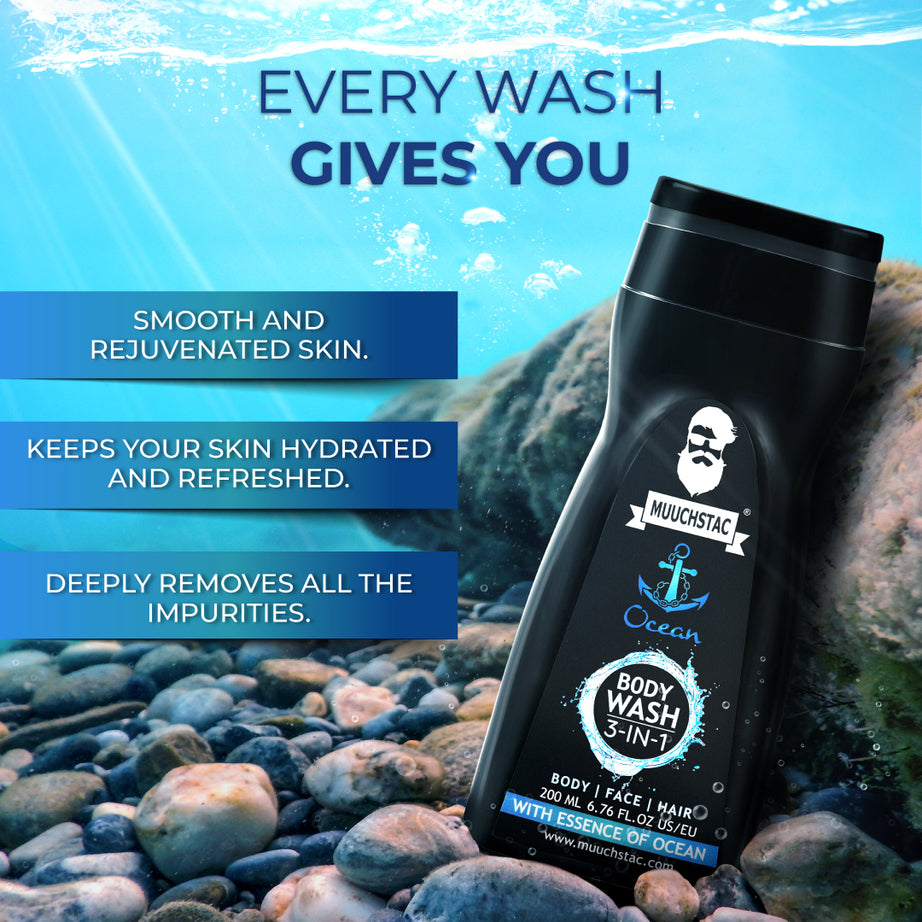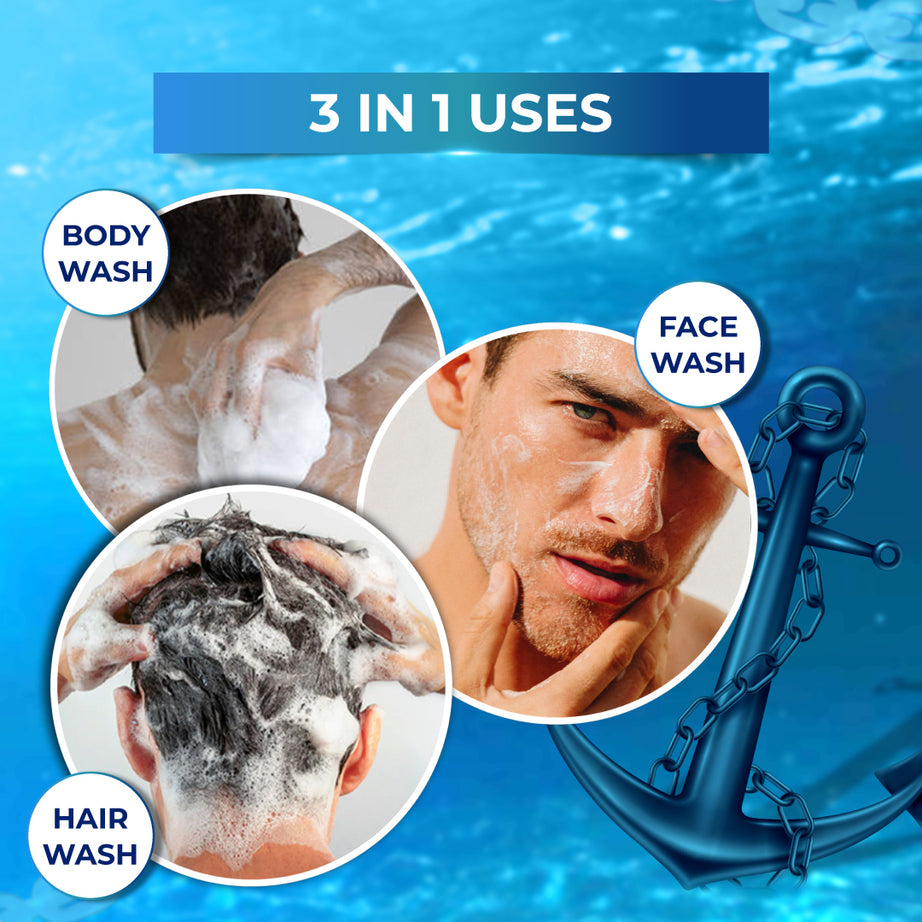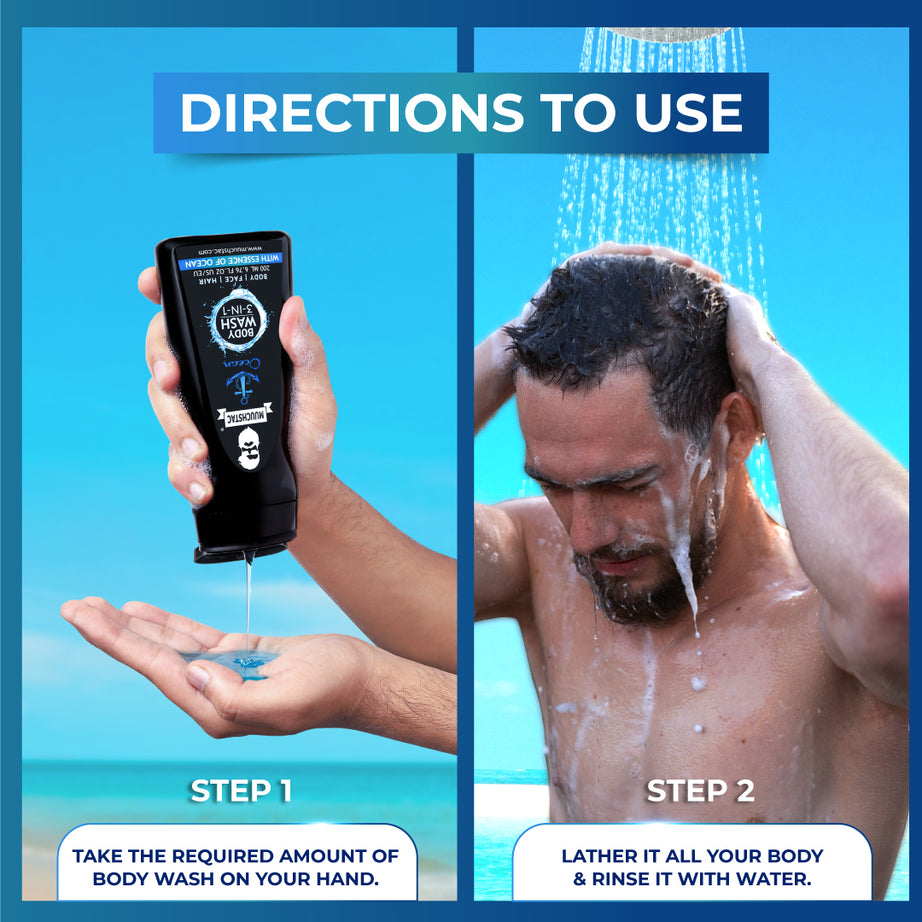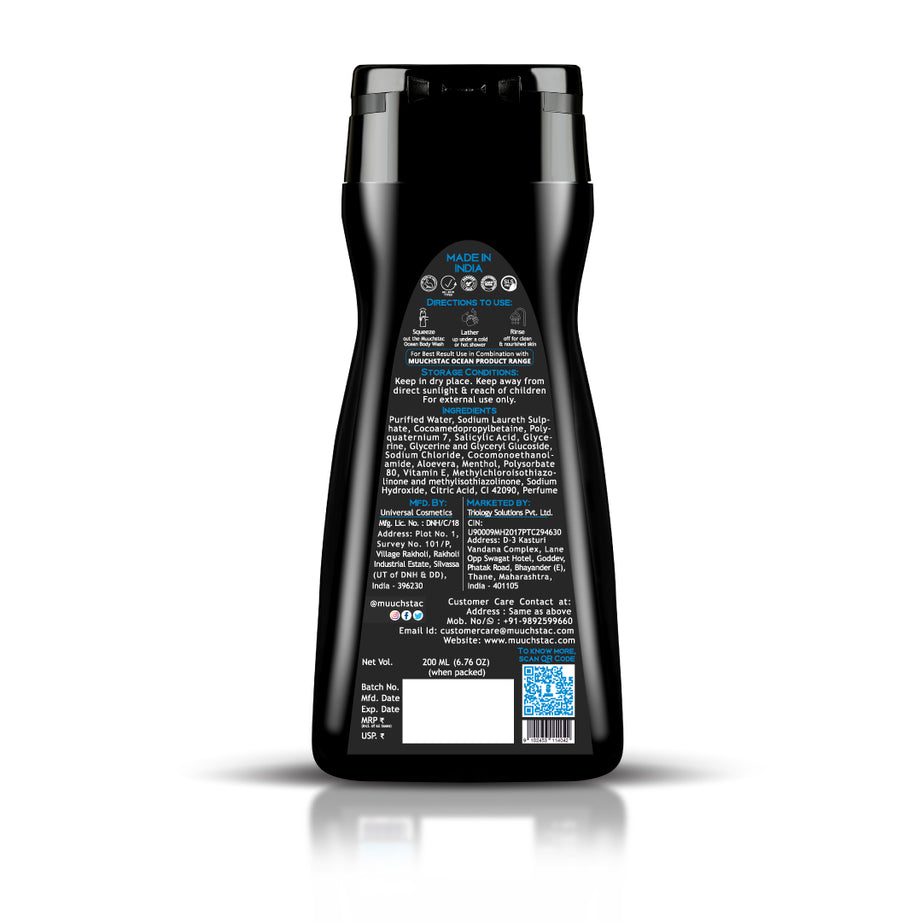 Super sale
1% OFF
Time limited!
Super sale
1% OFF
Time limited!
Super sale
1% OFF
Time limited!
Super sale
1% OFF
Time limited!
Enlarge photo
Muuchstac Ocean 3-in-1 Body Wash for Men
Recharge your body with Muuchstac's Ocean 3-in-1 Body Wash! This all-in-one cleanser for men is specially formulated to cleanse, energize, and moisturize skin without stripping away essential oils.
Share
The Muuchstac Ocean 3-in-1 Body Wash appears to be a versatile grooming product that offers several benefits for your skin and overall hygiene. Here's a breakdown of its key features and advantages:
Deep Cleansing and Gentle Hydration: Our body wash promises to cleanse your skin thoroughly, removing dirt and impurities. Simultaneously, it provides gentle hydration, which means it won't leave your skin feeling dry or tight after use.

Exfoliation and Revitalization: The inclusion of Salicylic Acid and Vitamin E in the formula suggests that it helps exfoliate the skin, potentially unclogging pores and preventing body acne. Vitamin E is known for its antioxidant properties, which can protect your skin from free radicals and promote skin health.

Long-Lasting Freshness: The cooling Menthol sensation is likely to leave you feeling refreshed and invigorated after your shower. Additionally, it offers sweat control, which can be particularly beneficial if you're an active individual or live in a humid environment.

Skin-Friendly Ingredients: The absence of harsh chemicals is a plus, as it reduces the risk of skin irritation or dryness. By preserving your skin's natural pH and protective barrier, it ensures your skin remains soft and smooth.

All-in-One Grooming Solution: The 3-in-1 feature makes it a convenient option for men who prefer a simplified grooming routine. Being suitable for body, face, and hair means you can streamline your shower regimen with a single product.