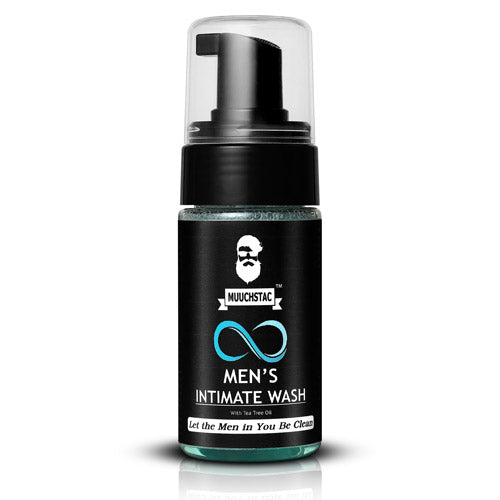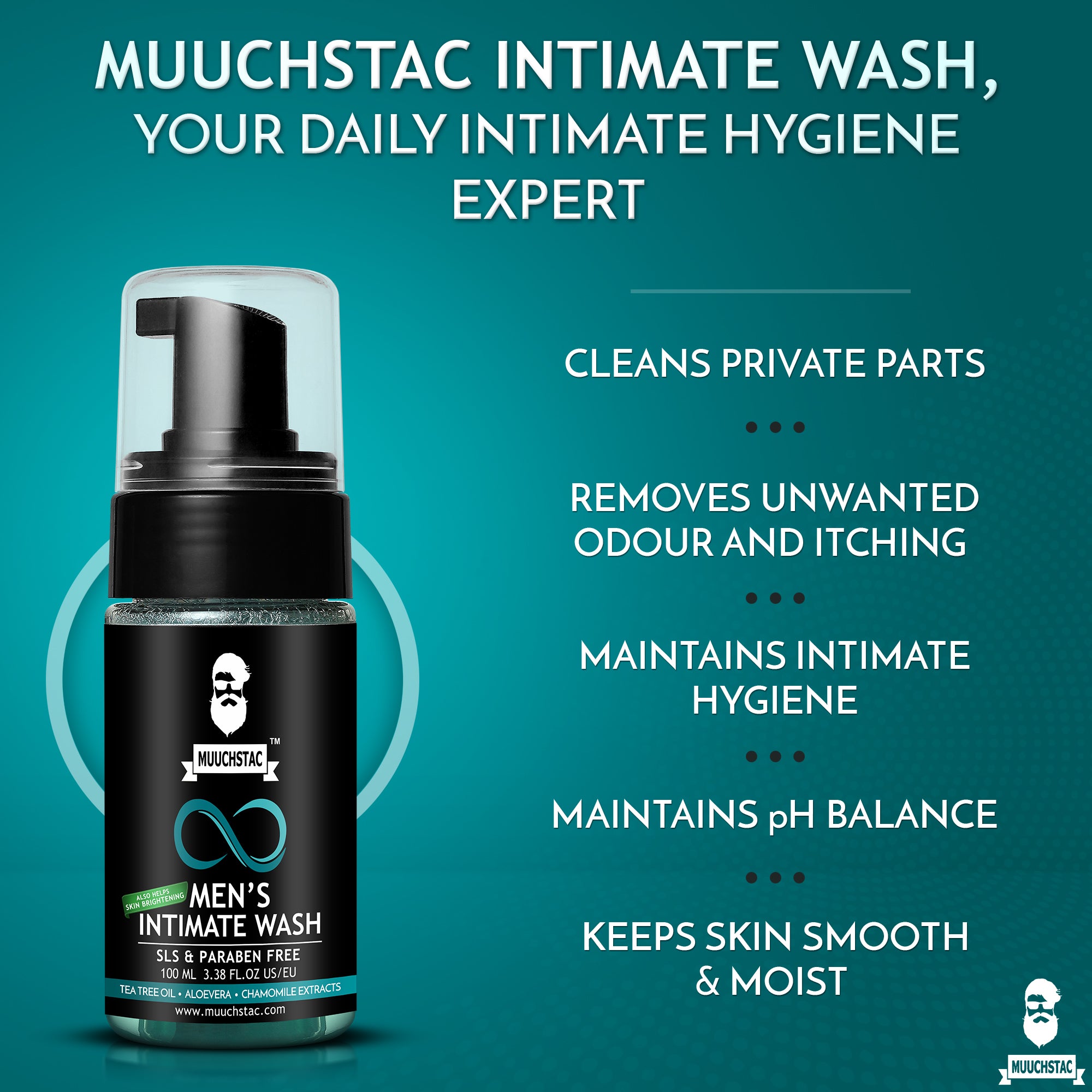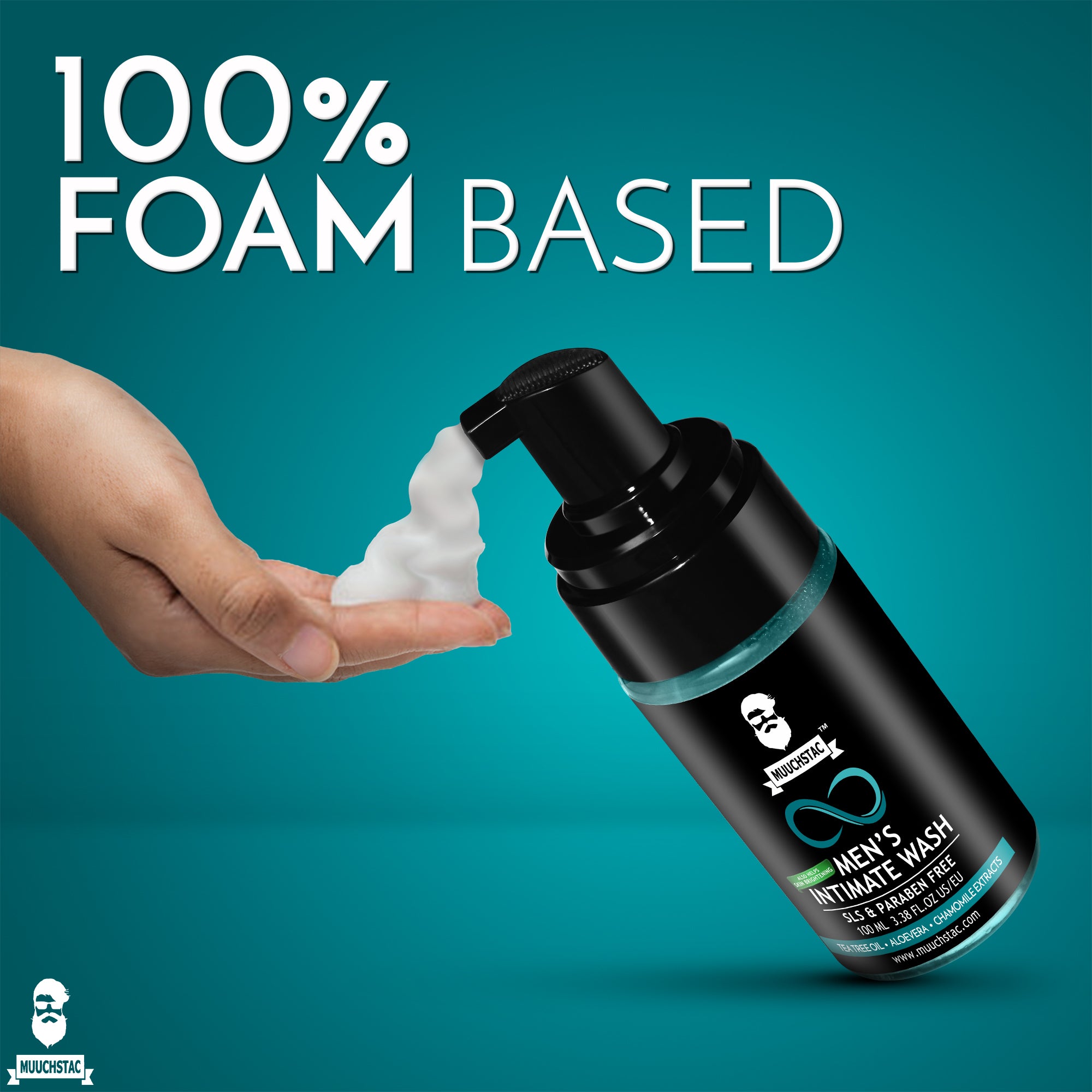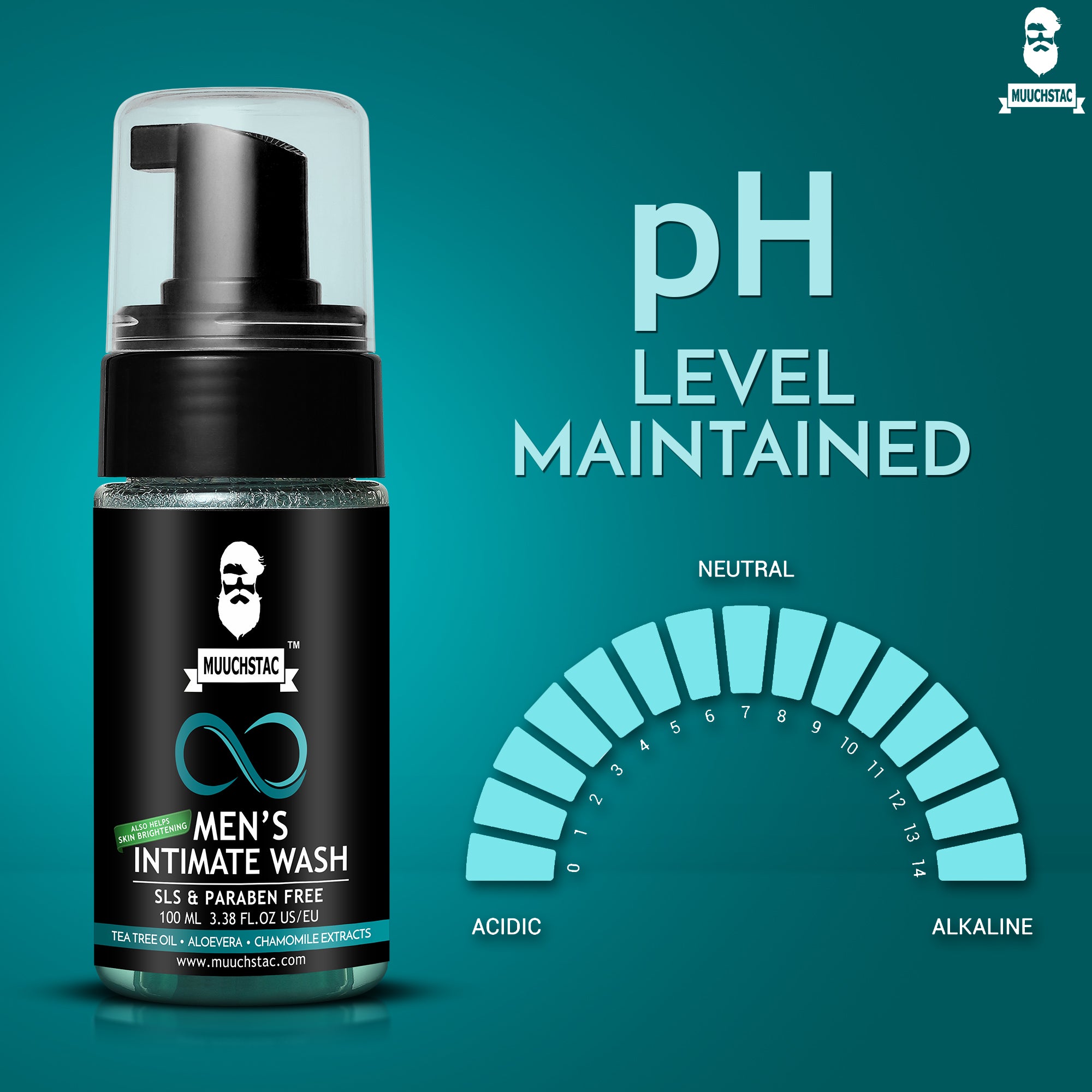 Muuchstac Intimate Wash for Men
Muuchstac Intimate Wash is a gentle and pH-balanced cleansing solution specially formulated for intimate hygiene. Made with natural ingredients, it helps maintain freshness, comfort, and overall cleanliness in delicate areas.
Share
Best Hygiene Wash for Men | Get clean and dry balls
Help remove foul odor from your private area

Diminish the unwanted itching and rashes around your manhood

Keeps the pH balance perfect

Soap-free cleanser

Anti-bacterial
Considering the climate and fast-speed lives of men, it becomes really important to take care of your manhood. Washing with mere soap or shower gel isn't the solution. Then you would be wondering, what is the right way to keep your private parts fresh and clean? The answer to the question is an intimate wash for men. An intimate Wash is something like V-Wash for men. It is used to clean the Private Parts of Men. Gentle cleansing of the man's private area removes the foul smell and enhances the cleanliness. It maintains an anti-bacterial environment and improves manhood hygiene.
The manhood is always in the humid and damp conditions which result in a lot of sweat. Washing with intimate wash relives of the susceptible humid region and also cleans the residuals.
Muuchstac's Intimate Wash for Men's Private
Our Male Hygiene Wash is an essential product to keep the manhood clean and confident as much as your face and beard. It contains active ingredients that help in reducing itchiness, inflammations, and infections. It will make your day as you feel comfortable and fresh-keeping you confident and calm throughout the day right before being in bed.
A unique blend of ingredients and fragrance gives the manhood a vibrant touch along with masculinity and reason to impress when the moment is right there. With our hygiene wash for men, get the ultimate cleansing experience.
Why Muuchstac's Intimate Wash for Your Private
1. Ultimate Cleanliness
Our intimate wash for men is exclusively designed to make the masculinity reflect from the cleanliness. It maintains anti-bacterial and anti-smell conditions around the private areas. The intimate wash is not only a cleanser but keeps the thighs and genitals soft and supple.
2. Maintaining the pH level
Soaps and shower gels have a high pH level of around 7-9 whereas the masculine area requires a pH of around 4. Using soap is not sufficient for cleansing and removing the dampness. Our hygiene wash helps maintain Intimate.
3. Relieves Itching
Our product is a blend of ingredients that soothe the sore, inflamed, or itchy skin near the manhood. It has anti-bacterial and anti-fungal effects which are a great way to keep the private area clean and hygienic.
4. Time Saving Application
The application of intimate wash for men is pretty simple. Just pump out some foam from an intimate wash and apply it in a circular motion near your private area. Massage gently for some time and clean the manhood thoroughly with clean water. Remember to pat dry the area. You are ready for your memorable night.
Our intimate wash product is specially designed and formulated keeping in mind the need for perfect cleansing of your private area. It is made of safe chemicals and gives a very gentle cleansing experience.
So, for the most refreshing and confident care below the belt, give Muuchstac's Men's Intimate Wash a shot and you will see the difference.
Let the Man in you be clean!!
Happy Cleansing! Happier You!